2021 Kia Telluride: Best Family Car to Buy | Harlingen, TX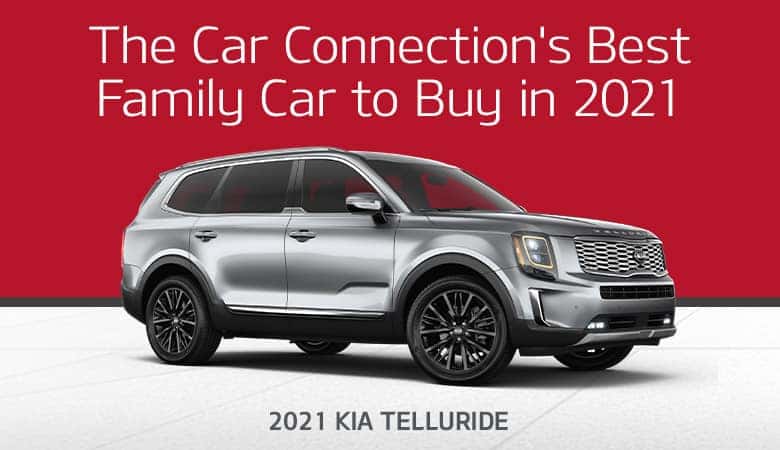 The three-row, family-friendly 2021 Kia Telluride is a relative newcomer to the automotive scene (now in its second year), but already it is garnering attention. Early this year, the new Kia Telluride earned the title of The Car Connection's Best Family Car to Buy for 2021. This is the second time the massive SUV has gotten a nod from The Car Connection; last year, the SUV earned Best Car to Buy.
When determining the winners of its Best Car to Buy awards, The Car Connection journalists consider safety, interior comfort, design, quality, driving dynamics, and fuel economy. The 2021 Kia Telluride truly delivers on all accounts.
"The Telluride was a clear winner again this year, after having won our Best Car to Buy 2020 award," remarked Martin Padgett, editorial director for Internet Brands Automotive. "It's stylish and spacious, technologically advanced and user-friendly, and a pace-setter among three-row family vehicles."
Though largely unchanged from its inaugural year, the 2021 Telluride now boasts a Nightfall Edition with blacked out elements for a more striking appearance.
In Response to COVID-19
In our effort to help slow the spread of COVID-19, Bert Ogden Harlingen Kia is encouraging our South Texas customers who are interested in the 2021 Kia Telluride to take it out for a spin virtually on our website. If you want the new Telluride for your family, you can fully build out your ideal model online and place your order without ever setting foot in the dealership, thanks to our Express Checkout service, which even includes at-home delivery.
If you would like to test-drive the Telluride in person, please note that we regularly clean all common areas and sanitize each vehicle before and after test drives. We also require social distancing and masks while anyone is on our property, in compliance with CDC recommendations.
---
Contact Bert Ogden Harlingen Kia in Harlingen, Texas, to learn more about the 2021 Kia Telluride.