Buy vs. Lease | Harlingen, TX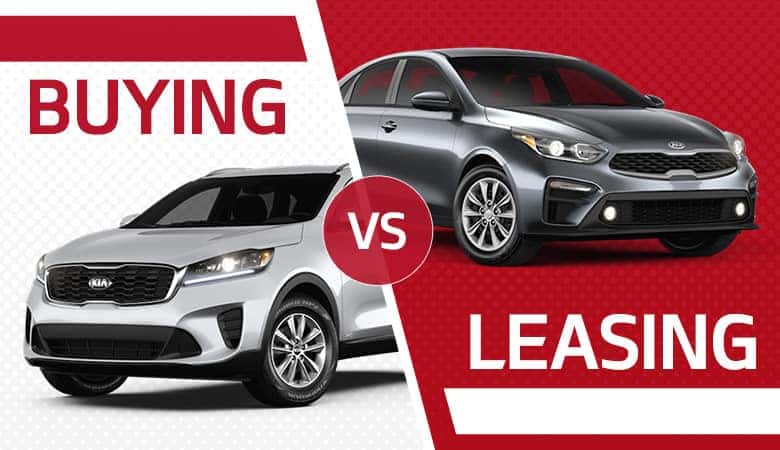 When you need a new set of wheels, you have two main options: buying it or leasing it. Both options have their pros; choosing which is right for you depends wholly on your preferences and budget. Here are the benefits of each option:
Buying a new vehicle
By paying cash for or financing your new car, van, or SUV at Bert Ogden Harlingen Kia, you are making an investment in something that you can one day sell. When you sell it, you get to pocket that money, or you can apply it toward your next vehicle purchase. In addition, once you have paid that vehicle off, you can continue to drive it for potentially years, meaning you will be free of any monthly vehicle payment.
Buying your vehicle also means you are free to make alterations to your car or SUV as you see fit (just don't void the warranty). You also don't have to worry about mileage restrictions, which limit lessees on how much they can drive.
Leasing a new vehicle
Leasing a vehicle also has its fair share of pros. When you lease a vehicle for a set number of years, you are agreeing only to pay for the difference between the vehicle's value new and what it is estimated to be worth at the end of the lease. That means a smaller monthly payment and a smaller down payment (if making one at all). Leased vehicles also hold the distinction of being under warranty during the duration of the lease, so you won't ever be on the hook financially for vehicle issues that you do not cause.
When you lease a vehicle, you also ensure that you are always getting the latest and greatest. By upgrading to a new vehicle every few years, you allow yourself to enjoy new safety, entertainment, and performance technologies and modern comfort and convenience features.
---
Contact the finance experts at Bert Ogden Harlingen Kia in Harlingen, Texas, to find out what financing option is better for you — buying or leasing.