Guide to Leasing a New Kia | Harlingen, TX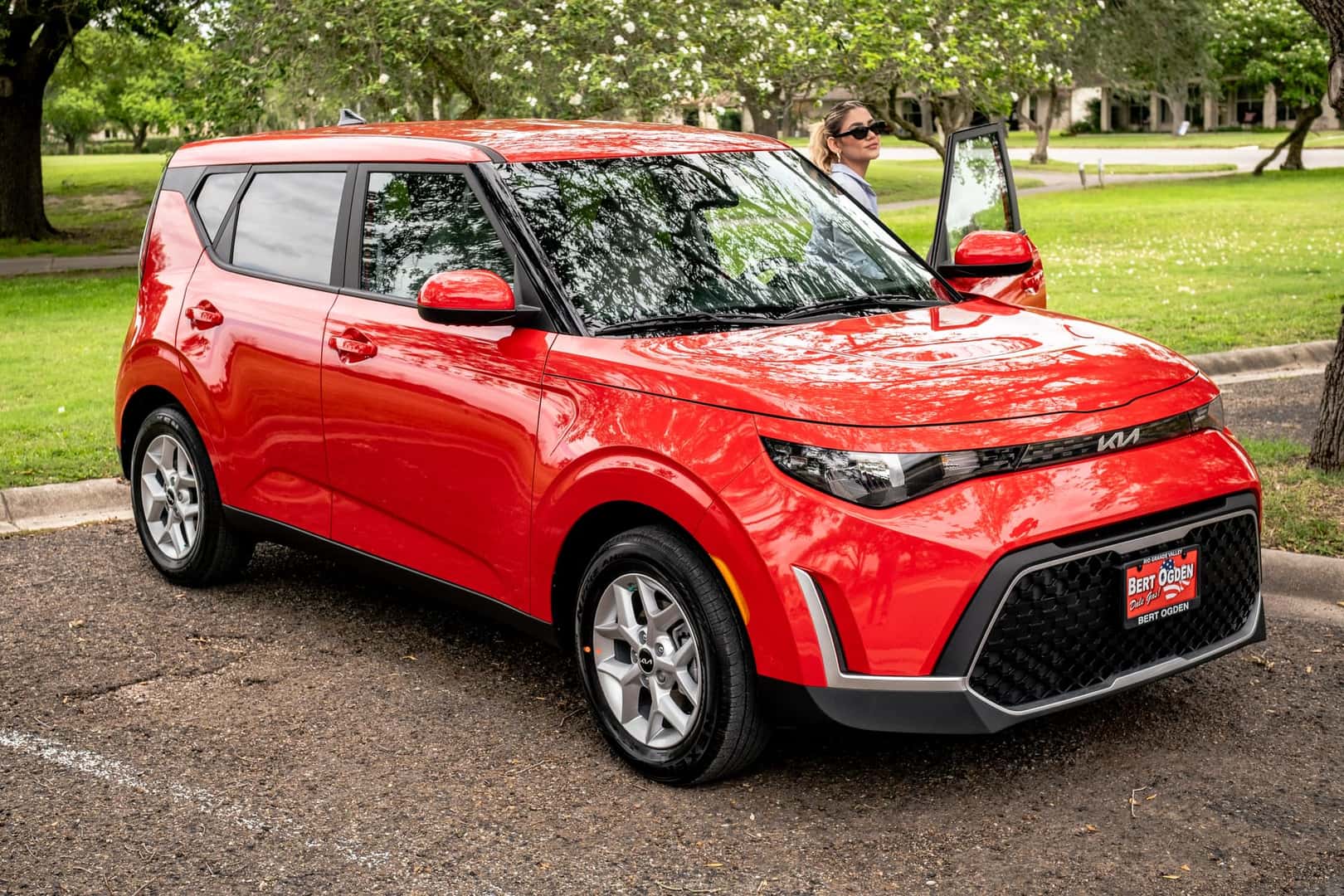 Financing a vehicle via a loan or paying with cash to buy a car outright are two ways to get behind the wheel of a new vehicle — but they are not the only two. Another popular avenue, available here at Bert Ogden Harlingen Kia in Harlingen, Texas, is leasing a vehicle.
What Does It Mean to Lease a Vehicle?
Think of leasing a Kia in Harlingen as a form of renting. You will work with our sales and finance experts at Bert Ogden Harlingen Kia to determine which vehicle is right for you and specific lease terms, including how many years you will drive the Kia before returning it and how many miles you are allowed to drive it each year.
At the end of the agreed upon lease term, you simply return the vehicle to our dealership, sign up for a new lease, or purchase the Kia you have been leasing. You do not have to worry about selling the vehicle on your own or negotiating its trade-in value.
Benefits of Leasing
Because you don't buy the car, van, or SUV outright, you will pay a smaller amount for the vehicle. In fact, you will pay the estimated difference between the car's initial value and what it is estimated to be worth at the end of the lease term. This can save you significantly compared to the cost of buying a new vehicle.
Another benefit of leasing is that it lets you get in a new vehicle every few years. This helps ensure you have access to the latest styles, infotainment features, and safety technologies for a first-class driving experience — without a hefty price tag.
What to Know When Leasing for the First Time
First-time lessees, especially those who have owned a vehicle in the past, often have questions when leasing a car in Harlingen, Texas. Here are a few things to keep in mind if leasing for the first time:
Be careful with mileage restrictions. Get an understanding of your annual mileage. Think about your daily commute, regular errands, and the number of road trips you take each year. You can negotiate a mileage restriction that works for you. Otherwise, you may end up owing on each additional mile at the end of the lease.
You can buy the vehicle at the end of the lease. If you fall in love with the vehicle you leased, you can certainly buy it from our dealership. You will just pay the remainder of what you would have paid new; you may be able to negotiate for a different deal, too.
You should be wary of putting too much down. You can often qualify for a lease with $0 down. This is your best option as a consumer. Why? Because if your vehicle is totaled out or stolen just a few months into the lease, your insurance will cover what you still owe, but you'll be out that down payment. Experts recommend putting no more than $2,000 down for a lease. However, a bigger down payment does mean smaller monthly payments.
Carry GAP insurance. If you lease a vehicle, you are typically required to carry GAP insurance. This is in your best interest in case a vehicle is totaled out while you still owe on the lease.
Keep up with maintenance. Many lease agreements include free vehicle maintenance (or at least great discounts). It is crucial you keep up with all routine maintenance. You should also keep the car in good shape on the inside and outside so you do not owe extra at the end of a lease. General wear and tear are expected, but anything excessive will cost you more money at the end of the lease.
---
Learn more about leasing a Kia model at Bert Ogden Harlingen Kia in Harlingen, Texas.