J.D. Power Awards for Kia Models | Harlingen, TX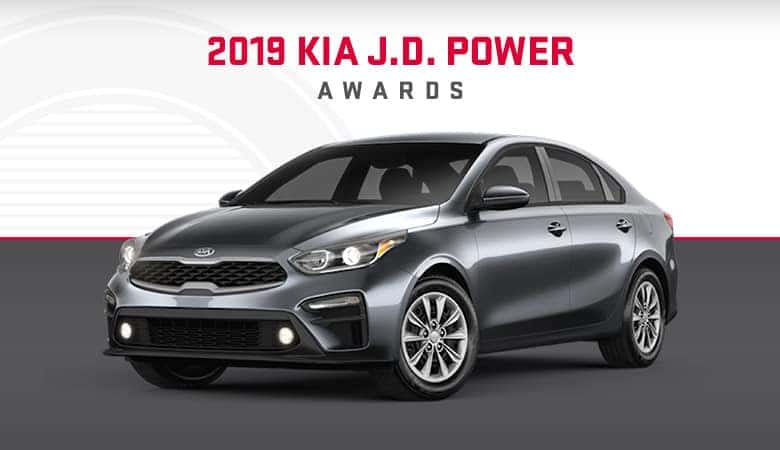 Kia leads the pack in terms of recognition for its dependability, quality, and performance. Its recent awards from J.D. Power & Associates is a testament to that. In fact, five Kia models recently won awards from the organization for the 2019 model year, representing all major vehicle types — cars, SUVs, and minivans. Let Bert Ogden Harlingen Kia in Harlingen, TX show you more about these award winners below:
2016 Kia Soul
Though the award was doled out in 2019, J.D. Power's annual dependability award actually looks back at models that are three years old to see how they held up over those three years. The 2016 Kia Soul dominated in the compact multi-purpose category for the 2019 dependability awards.

2019 Kia Sportage
The 2019 Sportage was lauded as an efficient, versatile, and flexible SUV that demonstrates high quality. Drivers love the Sportage because of its ease of use when towing, as well as its spacious interior, which is great for families. Specifically, J.D. Power named it the highest quality small SUV for 2019.

2019 Kia Rio
Kia also excelled with its car lineup. The 2019 Kia Rio, for instance, is beloved for its easy city driving (including great fuel economy), leading tech, and spunky design. The Rio thus earned the high quality award from J.D. Power in the small car segment.

2019 Kia Sedona
The Kia Sedona also earned high praise for its quality. Families love the 2019 Kia Sedona because of its advanced safety technologies, its roomy interior, and its reliable performance. Their appreciation for the Sedona led J.D. Power to award it the high quality award in the minivan category.

2019 Kia Forte
The 2019 Kia Forte was the automaker's winningest model, having earned recognition for its high initial quality and its performance. The Forte was the segment leader for both in the compact car category for 2019.

---
Contact Bert Ogden Harlingen Kia in Harlingen, Texas, to learn more about these award-winning Kia models.