The Right Vehicle for Your Life | Harlingen, TX
The automotive industry is packed with all kinds of vehicles to suit every lifestyle. The Kia lineup in particular has something for everyone — but how do you know which Kia model is most suited to your lifestyle? Check out our helpful guide below before visiting Bert Ogden Harlingen Kia for a test drive.

Large Families
Something that makes Harlingen so unique and so special is the number of large families we have in the community. So many of us in Harlingen live in households with five or more kids, and many homes are multi-generational — with three generations living under one roof. It's easy to see why so many families in the area prioritize vehicles that offer plenty of space, incredible safety technology and several kid-friendly features. For these drivers, we typically recommend SUVs like the Kia Sorento and Kia Sportage or the Kia Sedona minivan. The new Sedona can seat up to eight passengers and comes standard with the second-row Slide-N-Stow seats. Available safety tech includes Blind Spot Collision Warning and Forward Collision Warning. The larger of the two SUVs is the Sorento, which offers available wireless device charging so you'll always have a charged phone to entertain the kids; in total, the Sorento boasts up to 73 cubic feet of cargo space.
---

Educators
Teachers in the Harlingen community have our utmost respect. For all your hard work and dedication, you deserve a new set of wheels to arrive to class in style and reliably on time, before the first bell. Educators are often looking for something with great safety features for students and for their own families and something spacious enough to accommodate their often hectic lifestyles. We recommend the Kia Soul (with its unique styling, you'll be too cool for school), the Kia Sportage or the Kia Sedona. The Kia Sportage is great for teachers thanks to its standard safety features (such as auto emergency braking and lane keeping technology) and its available Smart Power Liftgate (for when your hands are full of papers waiting to be graded).
---

Medical Professionals
Another unsung hero in the Harlingen area is the nurse. We have several hard-working nurses in our community. When they visit Bert Ogden Harlingen Kia, they typically say they are either a home nurse — meaning they spend their days traveling from one patient to another and would prefer a vehicle that is efficient yet big enough to accommodate their equipment — or a hospital nurse — meaning they would like something compact for easy parking at the hospital parking garage. For nurses, we typically recommend a smaller sedan like the Kia Forte or Optima. The Optima makes parking easy with the standard Park Distance Warning-Reverse; it is also great for fuel economy with hybrid and plug-in EV options. If the SUV route makes more sense, we suggest staying with a smaller option for better fuel economy and easier maneuverability; the Sportage and Soul are good choices.
Vehicles For Medical Professionals
---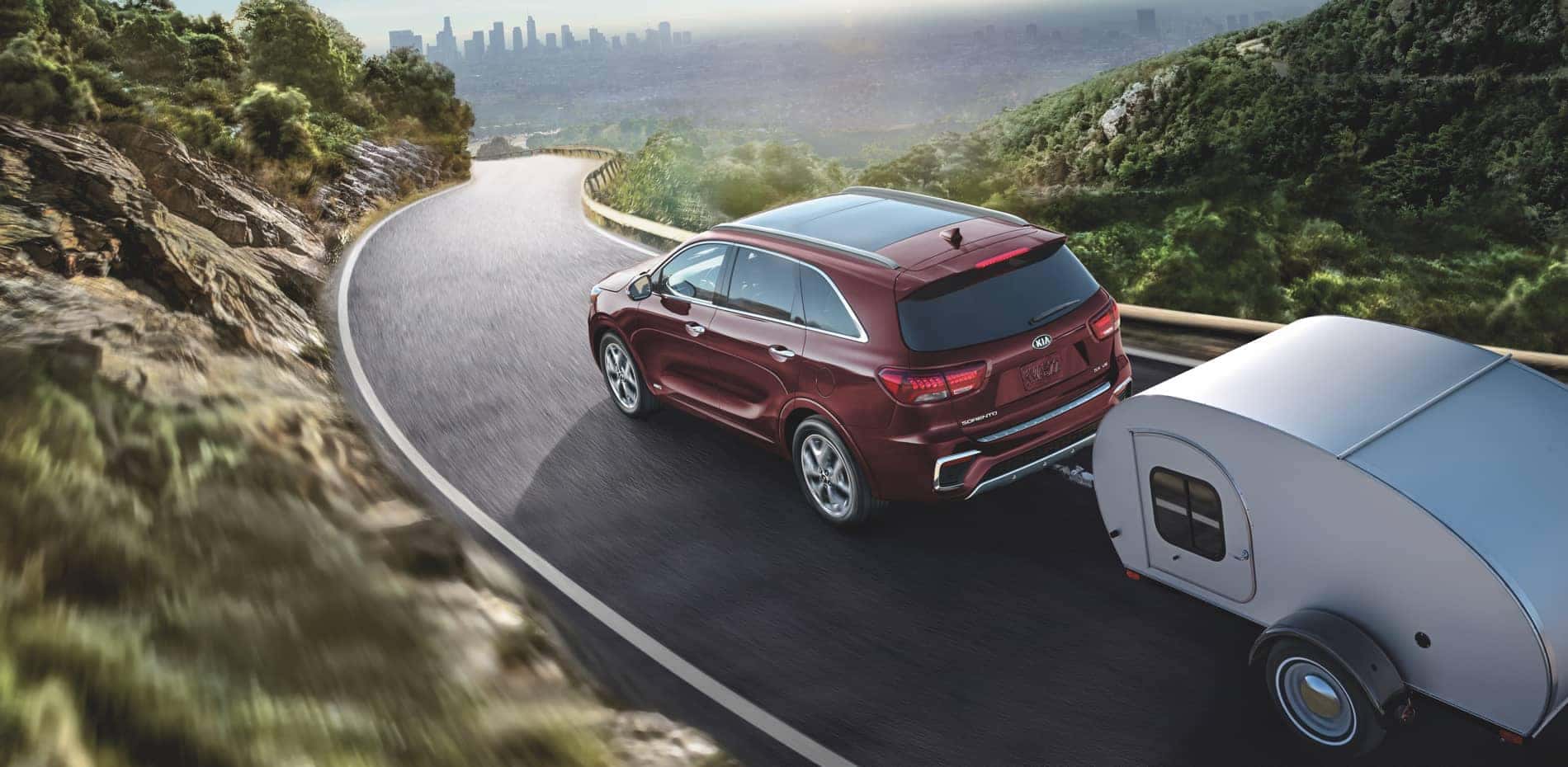 Weekend Adventurers
Not far from Harlingen is South Padre Island, the perfect getaway for kayaking, boating and general beach fun. Texas also offers plenty for adventure seekers with great hiking trails and rivers. If you like to take advantage of these opportunities for fun or even if you are just regularly driving to and from parties with friends and family, you likely need something spacious and with good towing power. We recommend a Kia SUV like the Sportage, Sorento or Telluride. The Telluride is the largest SUV in the Kia lineup, with seating for up to eight and available Active On-Demand All-Wheel Drive. With the 3.8-liter Lambda DOHC 24-valve V6, it can tow up to 5,000 pounds when properly equipped.
Vehicles For Weekend Adventurers
---

Border Patrol Agents and Law Enforcement Officers
The community of Harlingen is a safe place for families, thanks largely to our committed border patrol agents and law enforcement officers. These men and women work hard each day to keep us safe. Though they often have access to government-provided vehicles while on the job, they need their own reliable mode of transportation when at home — whether it's for traveling with their families, transporting gear and gym bags to and from work or just taking a weekend to haul the boat out to the Gulf or camper out to the woods. We at Bert Ogden Harlingen Kia recommend the Kia Sportage, Kia Sorento or Kia Telluride.
Vehicles For Border Patrol Agents and Law Enforcement Officers
---

Self-Starters
For those in the Harlingen area who have launched their own business and need a vehicle to support their hectic lifestyle (and keep expenses low), we highly recommend the Kia Forte, Optima, Soul, or Sportage. The Kia Forte is great for those trying to keep their companies in the black with low overhead costs, as the Forte starts at just under $18,000 and is also highly efficient, earning up to 41 mpg on the highway. The elegance of the Optima is sure to impress clients and protect your best asset (you) with standard Blind Spot Collision Warning and Rear Cross-Traffic Collision Warning. The Soul is a great way to make your company stand out, while the Sportage offers the rear cargo space you may need for supplies—up to 60.1 cubic feet.
We at Bert Ogden Harlingen Kia are ready to help you discover the best vehicle for your driving needs. Stop in for a test drive.