Tips for Cleaning Your Car's Interior | Harlingen, TX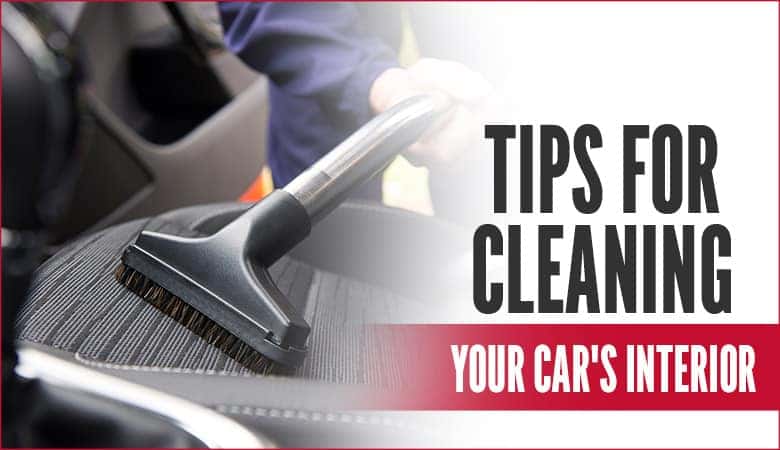 We all know that routine car washes and waxes are the best way to maintain your car's exterior beauty and prevent it from rusting — thus helping to retain resale value. Did you know, though, cleaning the interior of your car is equally important for your mental health, comfort, and resale value?
Here are a few tips for keeping the inside of your car, truck, or SUV clean.
Take a Trash Bag
Start by collecting all the garbage on the floor, in pockets and storage compartments, and on the back seats. Throw it all away. To be eco-friendly, bring a second, clear bag for recyclables.
Use a Vacuum and Carpet Cleaner
Vacuums are great for floor mats and cloth seats, but you can do double duty by using a carpet cleaner to get rid of tough stains. If you have all-weather floor mats, take these out and spray them down. Leather surfaces require special cleaners.
Use Glass Cleaner
Glass cleaner is great for all smudged mirrors and all dirty windows, including the windshield. Be sure to clean both the inside and outside of glass.
Get Creative
For tight spaces, like vents, buttons, the center console, and cupholder, you can use household items like toothbrushes, toothpicks, and tweezers to remove dust and debris.
Cleaning and COVID-19
Cleaning the interior of your car is important, but what kind of cleaning isn't important these days? Because of COVID-19, we have upped our cleaning protocols at Bert Ogden Harlingen Kia to be in line with CDC guidelines. That means regular sanitation of all common areas and high-traffic touchpoints, like door handles and counters. We also clean all vehicles before and after test drives and maintenance. To help slow the spread, you can also shop entirely online with our Express Checkout and home delivery option, and you can arrange for 100 percent contactless service for all routine vehicle maintenance.
---
For all your car maintenance needs, contact the service department at Bert Ogden Harlingen Kia in Harlingen, Texas.