What to Include in a Car Emergency Kit | Harlingen, TX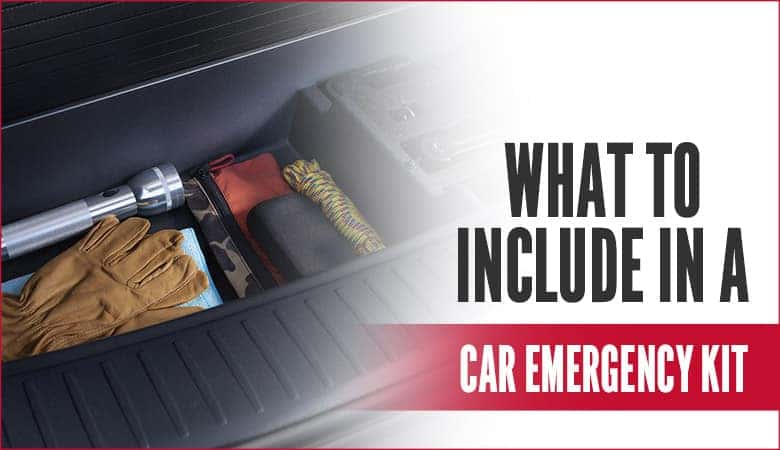 Emergencies are unexpected and difficult to overcome, but with a little preparation, you can typically weather the storm. One emergency to prepare for is anything you might encounter in your vehicle, whether you become stranded in a snowstorm, you hit an animal out in the country, or your car breaks down far from civilization.
The best way to be prepared for such an emergency is to pack a car emergency kit, which you can easily pack in the truck of your vehicle. Not sure what to include? Here are some ideas to get started.
Health Items
To help take care of injuries, keep everyone functioning, and manage any medical conditions, pack:
A first-aid kit
Painkillers
Any important medicines, like epi-pens, inhalers, and prescriptions
Nonperishable food items, like granola bars and trail mix
A case of bottled water
Diapers and baby formula (if applicable)
Dog and cat food (if applicable)
Tools and Resources
Whether you need to dig your car out of snow or repair a broken car part, you'll need the tools to do so. Pack:
A small toolset and/or a multitool
A jack
A spare tire
Jumper cables
Flares
A flashlight
A battery-powered radio
A collapsible shovel
An ice scraper
Extra phone chargers
A charged power bank
Weather-Related Items
No matter the weather, you'll be prepared if you pack:
Coats, gloves, hats, and scarves
Blankets
Sunscreen
A battery-operated fan
Insect repellant
Rain ponchos
Addressing the COVID-19 emergency
Another emergency we've all been grappling with is the public health crisis known as the coronavirus pandemic. To do our part to help protect the health and safety of our customers and our employees, family-owned Bert Ogden Harlingen Kia has created Express Checkout, an online vehicle ordering system that allows you to buy a vehicle from the comfort and safety of your own home. We also offer contactless vehicle maintenance and do thorough cleaning of all vehicles and common areas on site. If you visit in person, please practice safe social distancing and wear your mask at all times.
---
Contact the service department at Bert Ogden Harlingen Kia in Harlingen, Texas, for all your service needs.